Fed up with your duvet sliding off the bed? Is your back exposed every time you turn over? Feet sticking out the end?
The Big Little Duvet is the perfect solution because we understand that size matters when it comes to single sized duvets.
You need a new extra large single duvet that keeps you fully covered all night long and at the right temperature. It's time to select your next season's duvet. Moving up a few togs to a new 10.5 tog or 13.5 tog duvet will help you sleep better as the temperature starts to cool down.
Our large single duvet is both an extra long single duvet and an extra wide duvet. We don't compromise on size, we give you all the cover you need for a heavenly sleep.
What size is a standard single duvet?
In our opinion a standard single duvet falls short for two reasons:
Basically a standard single duvet or single quilt size is too short and too narrow, and particularly on colder nights, leaving you with feet and backs exposed.
Single Duvet Sizes :
Standard Size 135 x 200cm
Big Little Duvet 165 x 220cm
Our oversized extra wide duvet is guaranteed to keep you at the right temperature all night.
Shop All Duvet Collection
We've got you covered with our long single bedding.
Our extensive range of traditional and contemporary long single duvet covers includes Scandi bedding designs. All of them fit a European single sized duvet perfectly. Our collection includes reversible duvet covers, the latest shades in plains, pastels and dark cover sets, plus this seasons designer stripes and patterns.
We offer your cover sets in 100% cotton, cotton & tencel, cotton linen and 60/40 & 50/50 easycare polycotton all a perfect fit for your new extra large single duvet. All extra wide single duvet covers come with two matching pillow cases.
For extra cosyness why not add a luxury faux fur throw to your sofas or beds.
Shop Duvet Cover Collection
"A standard sized single duvet simply wasn't big enough for me! Thankfully your "big little duvet" has solved the problem!"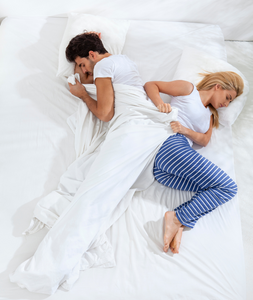 Not sleeping well?
Are you overheating whilst your partner is cold?
Do you spend your nights in a duvet tug of war ?
We have the perfect solution
One bed, two duvets and many more sleep filled nights - It's time to improve your quality of sleep by adopting the "Scandinavian method" of sleeping.
Why do the Scandinavian couples use two duvets?
For years, the Scandinavians have slept with two separate duvets on the same bed. Research shows that you get a better night's sleep and wake up feeling more relaxed & refreshed.
No need to worry about your bed not looking beautiful, two extra large single duvets lay perfectly side by side on a double, king size, super king or even an emperor sized bed. We've tested them all. Choose the duvet tog weight for your body temperature. Our extra large single duvets measure 165cm x 220cm.
Read about one of our customer's experience, you won't regret it.
blogs/big-little-news/my-duvet-your-duvet-happy-together-on-the-same-bed
Shop Your Duvet Today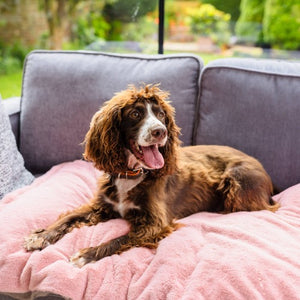 The Very Best in Dog Bedding
"Helping the Nation's Dogs Sleep Better" with a bedding solution that's great for your dog and your home.

We all want our dogs to feel calm, secure and comfortable wherever they choose to rest. The Big Little Doggy Duvet creates a cosy rest & sleep environment. This versatile dog duvet can be placed on the floor, sofa, in their dog bed or cage.
It helps to reduce anxiety when your dog is travelling in a car or as a resting bed anywhere outside of your home.
The duvet has an easy to carry strap included so that it can be rolled up and transported anywhere.
As much as we love our dogs we don't enjoy doggy odour around our homes. The Doggy Duvet is machine washable, hypoallergenic and suitable for dogs of all sizes and ages. Two sizes L90cm x W60cm and L120cm x W90cm with a range of duvet covers in polycotton and luxury faux fur. The dog duvet is the depth of a 13.5 tog duvet with 100% hollowfibre filling and polycotton outer cover. The dog duvet cover is sealed with a strong Velcro strip at one end so paws and claws can't get in.

Made in the UK company that makes our extra large single duvets so you know that quality is assured.
Doggy Treat
Looking for better sleep results from your student bedding pack?
Whether it's University bedding for your student accommodation or bed linen for your independent school.
You'll be needing one of these great Student Bedding Packs
Here's what's in your student bedding bundle:
10.5 Tog extra large hollowfibre single duvet, machine washable, a 50/50 easycare polycotton duvet cover set so no need to iron and a comfy pillow with two pillowcases.
Choose from over 20 designs.
Bedding Pack Offer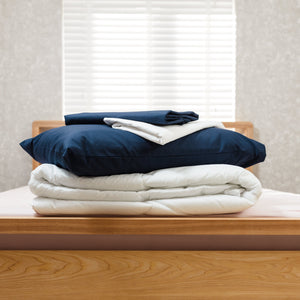 Struggling to nod off to sleep?
Our collection of sleep enhancing accessories calm your senses making you feel relaxed long before it's bedtime and keeping you that way all through the night.
Firstly breath in the calmness
The "Serenity" sleep candle and diffuser, both infused with sleep enhancing jasmine to make you relaxed and ready for that drifting off feeling.

Then treat your feet to a pair of luxury Alpaca wool socks for bed or simply to lounge around in. Super comfy, superbly soft to keep your feet cosy all day long.
Shop "Sleep Better" Accessories
Sleep in total darkness & comfort with a luxury Mulberry silk eye mask
Become a Sleeping Beauty with our light blocking mask. Made in the highest momme silk on the UK market and perfectly designed for ultimate comfort without swamping your face. Whether it's moonlight, daylight or sunlight that's disturbing your sleep you deserve to "Rest Better".
Shop anti ageing sleep masks
Save on heating bills with a luxury throw for your sofa or bed & add an extra layer of warmth
Snuggle up with one of our super soft luxury faux fur throws. Look fabulous on your bed, draped across your sofa or wrapped around you.
Shop Luxury Bed Throws & Sofa Throws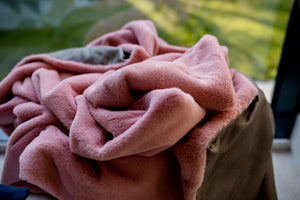 "Thank you BLD team, I read Big Little News article & we are now "Scandinavian sleep method" converts. Never slept better in our lives!".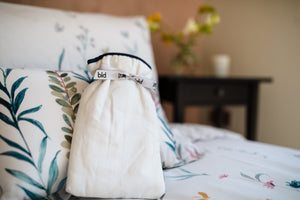 Cosy up with a super soft padded mini hot water bottle
Looking for ideas to help you save on heating bills? This perfectly formed, small hot water bottle with a stylish super soft padded cover is waiting to be hugged. Take a peek and get cosy quick with our next day delivery service. Made in the UK.
Choose your hottie
Teenage Sleep Problem Solved
My sons are 15 & 16 and constantly complain about cold feet in bed (they take after my husbands side of the family!).

I was about to start cutting and sewing other duvets together when I thought someone out there must have had the same problem. I thought to myself, I'll see if oversized duvets are in fact a "thing".

Lo and behold, I find the Big Little Duvet Co! I thought I'd try one of your extra large single duvets. My youngest got into bed that night and it was like Christmas all over again!
Eleanor, Mother of two tall teenagers
Helping the nation sleep better. Made with love & delivered with care.
Our extra long duvets are made in the UK.
You are guaranteed a fast delivery as we use DHL next day overnight service.
For customers wishing to make a purchase and have deliveries made to countries outside the UK & Republic of Ireland our friendly customer service team is ready to take your order direct at hello@biglittleduvet.com.
Delivering a better night's sleep around the world.
We care about our planet
Here at Big Little Duvet Company we are doing our utmost to reduce our environmental impact by cutting back on our plastic packaging & using recyclable materials wherever possible.
We believe in Eco packaging
That's why your duvet now arrives in a white bag made from sugar cane which is fully recyclable, carbon neutral and from a sustainable source. Your duvet cover set is wrapped in recyclable tissue paper or when we can it is tucked inside your duvet purchase.
We've also just introduced paper tape.
We also ensure that our UK duvet and pillow manufacturers only uses BHT free film packaging.
And every dispatch note and label are printed on recyclable paper.